Event Profile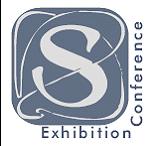 Secure Exhibition 2013 is an incredible event that focuses on security and safety. The event, through its exhibition and seminar, targets the key issues of security and displays security products, equipments, and services necessary for the safety of citizens. It, therefore, will be an excellent podium for those that seek for national and international business alliance, suppliers, potential investors, etc... The Secure Exhibition 2013 shall also offer them a great opportunity to capitalize on the security market by displaying their latest technologies and products.
Visitor Profile
The visitor profile at the Secure exhibition 2013 would include: Ministry of Defence, Ministry of Civil Aviation, Ministry of Railways, Department of Space, Port Authority, Airport Authority, special law enforcement agencies, law enforcement and security agencies besides health and safety managers, emergency service providers, maintenance managers and public safety directors.
Exhibitor Profile
The exhibitior profile at the Secure exhibition 2013 would include professionals associated with: Access control devices, CCTV, communications systems, detection systems, document checking systems, electronic ID systems, emergency equipment, fire prevention systems, information security systems, location and tracking systems, locking systems, self protection products, technical clothing and protection, weapons and ammunition, X-ray detector and others from risk management, screening & scanning and security management.