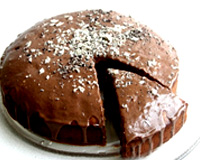 Eggless Cake Recipes
Eggless Cake is a very popular recipe.

Pineapple Cake is suitable for many occasions.

Eggless Chocolate Cake is a mouth-watering and a delightful British dessert.

Eggless Fruit Cake is a very popular recipe.

Chocolate Cheesecake is delicious cake, perfect for a birthday.

Eggless Carrot Cake is a delicious dessert, perfect for all the cake lovers.

This lip-smacking Eggless Sponge Cake will tempt the vegetarians to eat more.

Top this Eggless Butter Cake with your favorite icing.

Eggless Apple Cake is an easy and delicious delicacy.

Eclair Cake is the best birthday treat you can have.

Light Eggless Banana Cake is yummy, delicious and easy to make.

The dates give a rich color to this delicious Eggless Date and Walnut Cake.

Eggless Chocolate Bundt Cake is a healthy alternative to the regular bundt cake.

Eggless Coffee Cake is a delicious dessert recipe for people of all age groups.

Applesauce Spice Cake is a luscious and mouthwatering dessert.

Lemon Curd Cake is a very popular recipe.

Nyonya Cake is an easy eggless cake recipe.

Eggless Spice Cake is a light and delectable cake perfect with tea or coffee.

Zucchini Brownies are a delicious moist chocolate delight.

Raspberry Brownies are a scrumptious and luscious delicacy.

Fig Sly Cake is a very popular recipe.

Cake with Fig Syrup is a very popular recipe.