Lamb Fry
| | |
| --- | --- |
| Serves: | 4 |
| Recipe Type: | Non Veg. |
| Calories Per Serving: | 445.2 |
| Preparation Time: | 7 M |
| Cooking Time: | 30 M |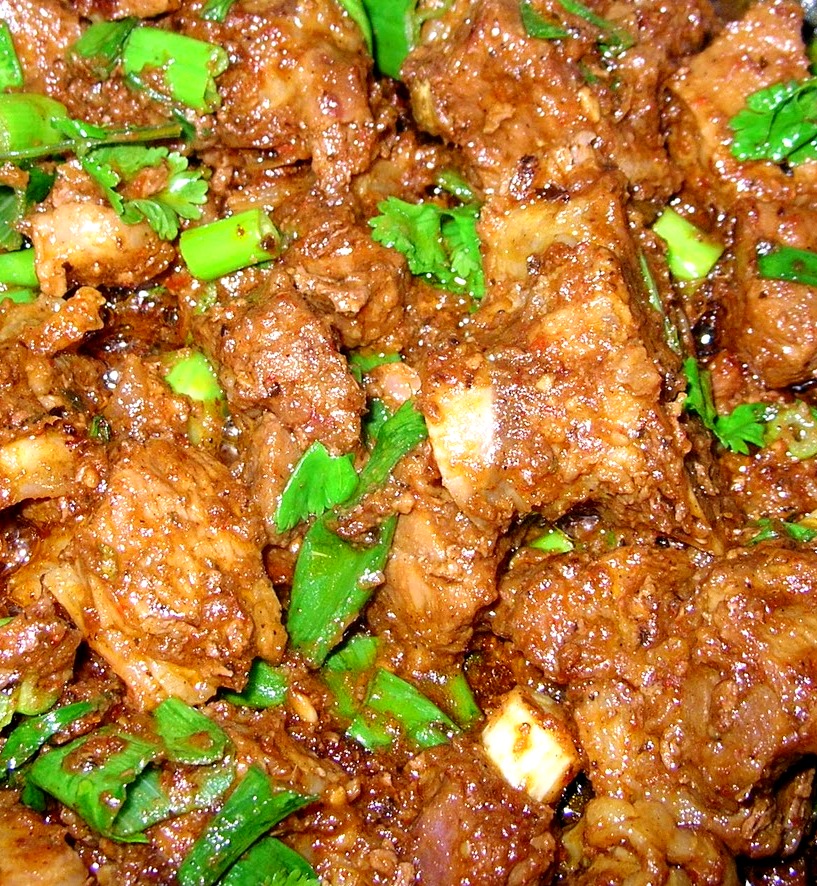 Ingredients:
1 tbsp Butter
1 bunch Coriander (chopped)
1 tsp Coriander Powder
1 tsp Cumin Powder
Cumin Seeds (as required)
1 tbsp Ginger Garlic paste
8 Curry Leaves
6 Garlic Cloves
1 lbs Lamb
1 Onion Large
8 Peppercorns Pieces
3 Chilies (sliced)
1 tsp Red Chili Powder
Turmeric Powder (as required)
Salt (for flavor)
Cooking Instructions:
Peel off the onion skin and slice it finely.
At a medium heat place a thick pan and pour a tablespoon of oil.
Add cumin seeds, garam masala and onion slices then stir it golden fry.
To it now add turmeric, ginger and garlic for three minutes then mix the lamb pieces.
Cover it for five minutes then remove the lid and pour water.
Into a food processor insert the garlic pieces, peppercorns, cumin seeds, butter, curry leaves and green chili then grind it.
To the curry add the grind paste along with red chili, cumin and coriander powder.
Once everything is mixed then allow the meat to dry then garnish with chopped coriander leaves.
Suggestions:
Best serve it with roti, paratha or rice.