Rasmalai Ricotta Cheese
| | |
| --- | --- |
| Serves: | 4 |
| Recipe Type: | Veg. |
| Calories Per Serving: | 41.2 |
| Preparation Time: | 20 M |
| Cooking Time: | 35 M |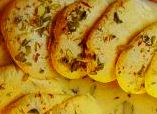 Ingredients:
252 gm Ricotta Cheese (fat-free)
2 tbsp Green Pistachios (crushed)
½ tsp Cardamom Powder
200 gm Almonds (blanched)
2 pinches Saffron
200 gm Sugar (finely grinned)
1 L Milk
Cooking Instructions:
To a large bowl add the cheese, sugar and little cardamom powder then mix it all finely.
Spread it out on a baking tray and place it in a preheated oven for about 30 minutes.
It should be brownish in color before you remove it from the oven.
Cut it in the desired shape and shift it in a plate.
Add green pistachios, almonds and saffron over the shaped rasmalais.
Boil the milk thick with sugar and cardamom powder.
Lay the rasmalais to the milk.
Suggestions:
Best serve it wafers and cherries.