Baked Sliced Apples
| | |
| --- | --- |
| Serves: | 2 |
| Recipe Type: | Veg. |
| Calories Per Serving: | 96.3 |
| Preparation Time: | 15 M |
| Cooking Time: | 30 M |
| Difficulty: | Easy |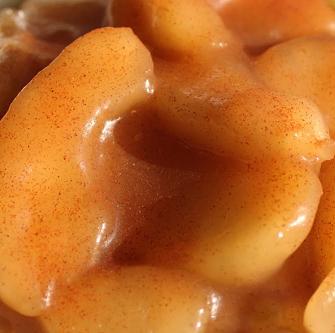 Ingredients:
1 Medium McIntosh Apple
2 tsp Cinnamon (ground)
1 tsp Splenda
5 Sprays Parkay fat free margarine spray
2 tbsp Water
Cooking Instructions:
Using apple slicer, slice the apple and remove the core.
Put into microwave safe cereal bowl.
Add water, apples slices and spray with Parkay.
Sprinkle with cinnamon and Splenda.
Cover with paper towel and microwave one minute and fifteen seconds to one minute thirty seconds.
Suggestions: