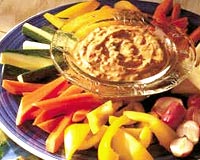 Summer Recipes
Cold Coffee is cool refreshing recipe for summers.

Oreo Milkshake is a yummy cold beverage perfect for summers.

Chinese Fried Rice is a spicy and popular treat from the Chinese cuisine.

Badam Milk Shake is a very popular Indian recipe.

Mango Shake is a very popular recipe.

Falooda is a refreshing Parsi drink.

Russian Salad is a healthy and nutritious recipe.

Bread Dhokla is a very popular recipe.

Chocolate lovers will love this easy and simple to make Chocolate Ice Cream, made without using a machine.

Sweet Corn Sandwich is a yummy and delicious breakfast recipe.

Sweet Lassi is a very popular recipe.

Petha is a popular Indian sweet recipe.

Almond Kulfi is a popular dessert for summers.

Chocolate Frozen Yogurt is a very popular recipe.

Lebanese Bread is a delicious bread that be served with any of your dinner or barbeque dishes.

Virgin Margarita is a tasty beverage, good way to cool off in summers.

Malai Kulfi is very popular Indian Ice-Cream.

Spicy Poha Salad is a simple, yet delicious recipe.

Cheese Rolls is a very easy and delicious recipe.

Jal Jeera is a refreshing drink.

Mango Ice Cream is a very popular recipe.

Vanilla Ice Cream is a mouth-watering dessert.

Spicy Pasta Arrabiata is a very popular recipe.

Chicken Pasta Salad is healthy salad recipe.

Fruit Punch is a yummy beverage made from different fruit juices.